"One person's garbage is another person's treasure," - Arthur Bordalo.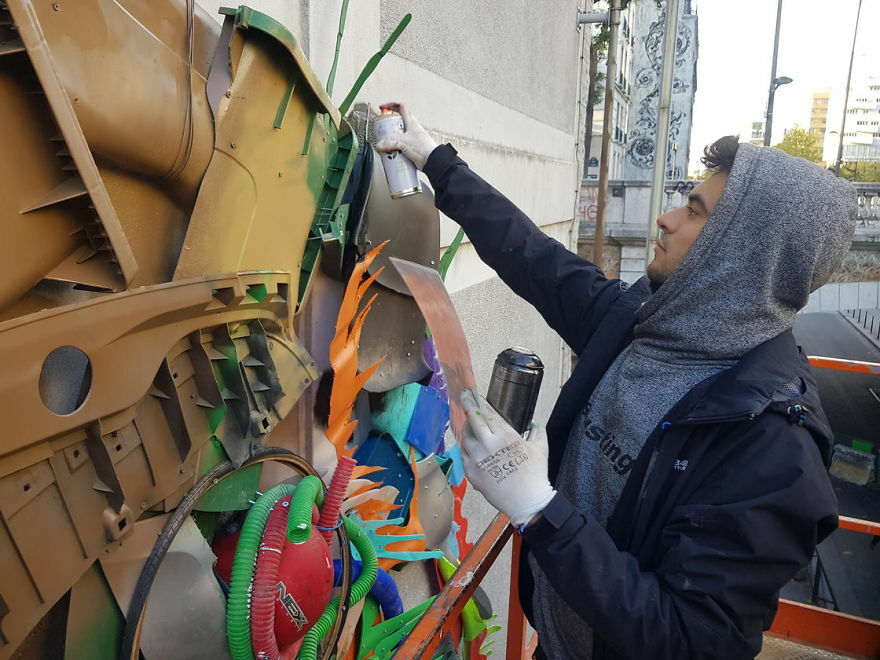 "The production of things is at the highest level, and along with it, the production of "waste" and unused objects is also at the highest level.



I create, recreate, collect and develop ideas with material that no one needs anymore, and I try to connect this with sustainability, environmental and social awareness."



To spread his message about the endless production of waste, Portuguese street artist Bordalo II (Artur Bordalo) creates stunning animal sculptures. However, unlike most artists, Bordalo does not buy his material - he removes it. He seeks to depict nature (animals) from materials that threaten it.


Make text better
Did you find a typo, inaccuracy, or have suggestions for the text? Write to us at sayhello@terraforming-market.com