"I want people to see art in our daily life" - Wenyi.

Chinese artist Wen started his project when one early morning he just decided to ride a bicycle through the old part of his city of Dali. At some point, he wanted to draw, but he had a pencil with him, but there was no paper. Then he just picked up a box that was lying under his feet and began to draw on it. When he finished, he hung this piece of cardboard on the street so that everyone could see it.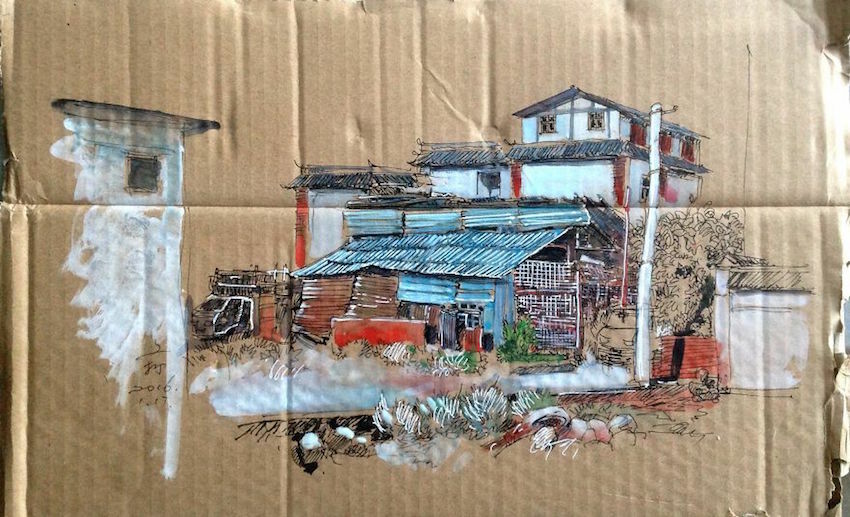 Small sketches range from quick black-and-white sketches to colorful drawings of entire houses, each of which is a piece of his hometown. The artist # nbsp; returns his completed works to where he found them, thus turning everyday garbage into art.


Make text better
Did you find a typo, inaccuracy, or have suggestions for the text? Write to us at sayhello@terraforming-market.com