Today, with the help of an innovative 3D printing method, it is possible to build houses, buildings and structures. This is a great opportunity to start your own business while the competition is minimal, and there are plenty of opportunities.
Advantages of 3D printing
3D printing allows you to save materials, increase the production of complex concrete products, as well as implement new architectural ideas and design strategies. The speed is also impressive: the house is 50 sq. m. meters can be printed in one day. It is also easy to master the printer - it will take about a week of training and you will be able to independently build such houses and structures. At the same time, the system can be completely autonomous. And if you need the help of an architect, it is easy to find him in our catalog.

See real construction projects using 3D printing.


The first 3D-printed house in Germany
As well as Europe's largest multi-apartment building with 3D printing.

The first 3D-printed house in Kenya
14 Trees 3D printed a demonstration house in Nairobi, Kenya, which is also the first 3D-printed house to receive an IFC-EDGE Design certificate.

The first school built with a 3D printer
Located in Malawi, the school was built using a modern 3D construction printer. Its area is 56 m2.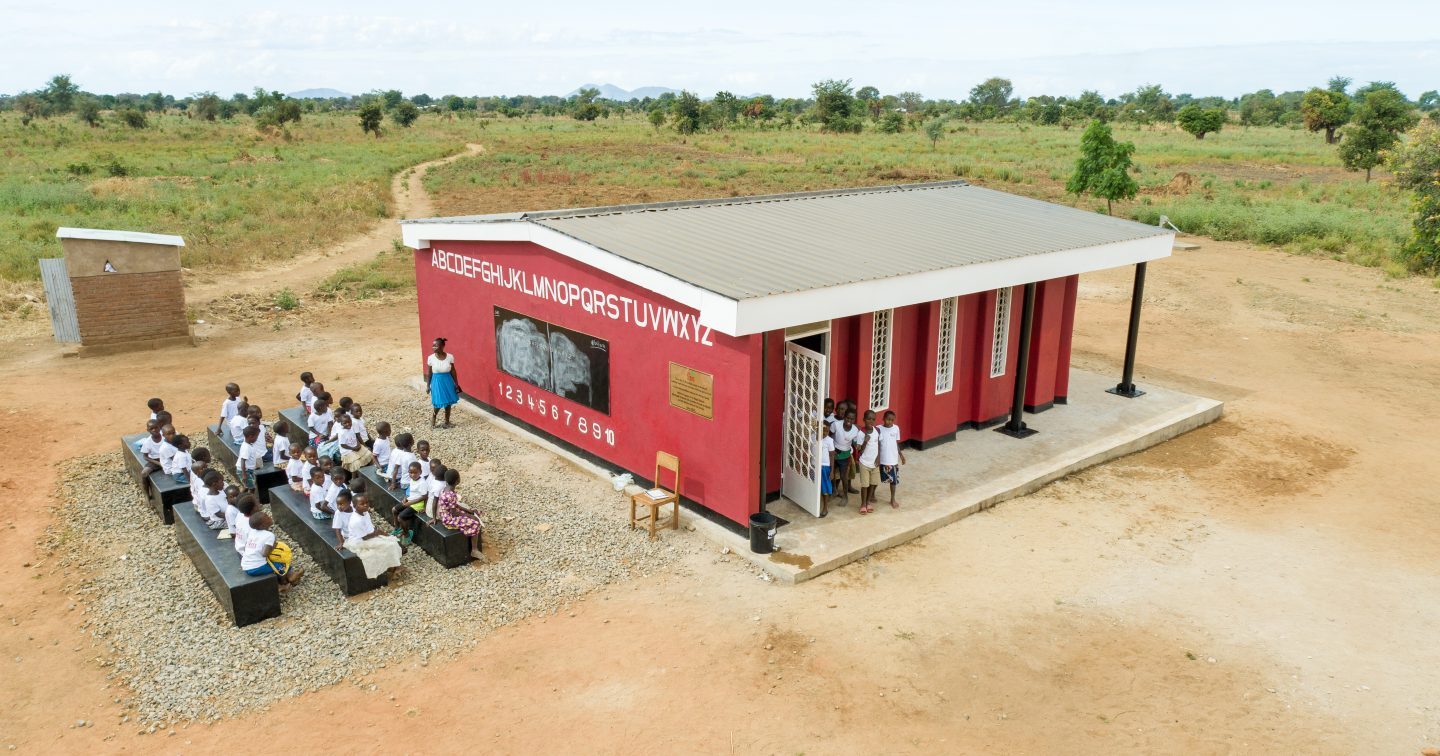 Accommodation for students Denmark
In 2021, the first house with an area of 40 sq.m. was printed.

Farms in Florida
An American startup prints on a 3D printer of a farm in the state of Florida.


However, they started with printing garages - the standard model is 15 meters wide, 12.5 meters long and 10 meters high.

Affordable social housing
Using local materials during construction, it is possible to significantly reduce the cost of housing under construction. For example, in Oman, according to one of the developers, the cost of materials for 3D printing the walls of a house with an area of 190 m2 (2,100 sq. m. m) was less than 1,600 euros.In addition, the timing of such construction usually also differs favorably from the usual one: the layer freezes depending on the mixture for about an hour.

Furniture and small architecture
Röser company prints furniture for home, garden and urban furniture with elements of individual design.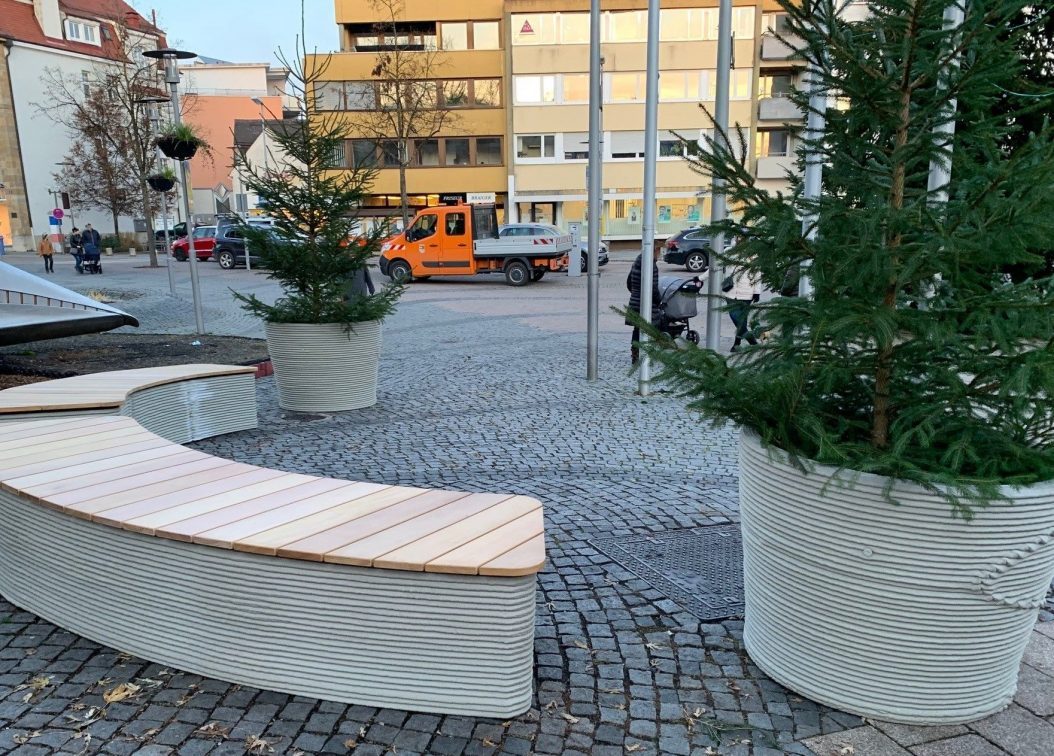 You can also create original pavilions and other small architecture objects.


Concrete foundation for wind turbines
The prototype of the tower support with a height of 10 meters was successfully printed in October 2019 in Copenhagen.Since the base is transported by road, it cannot exceed 4.5 meters.This limits the height of the turbine towers to 100 meters.Printing a high-rise foundation directly on site using 3D printing technology from concrete will allow the construction of towers with a height of 150 to 200 meters, which will provide more than 33% of additional capacity.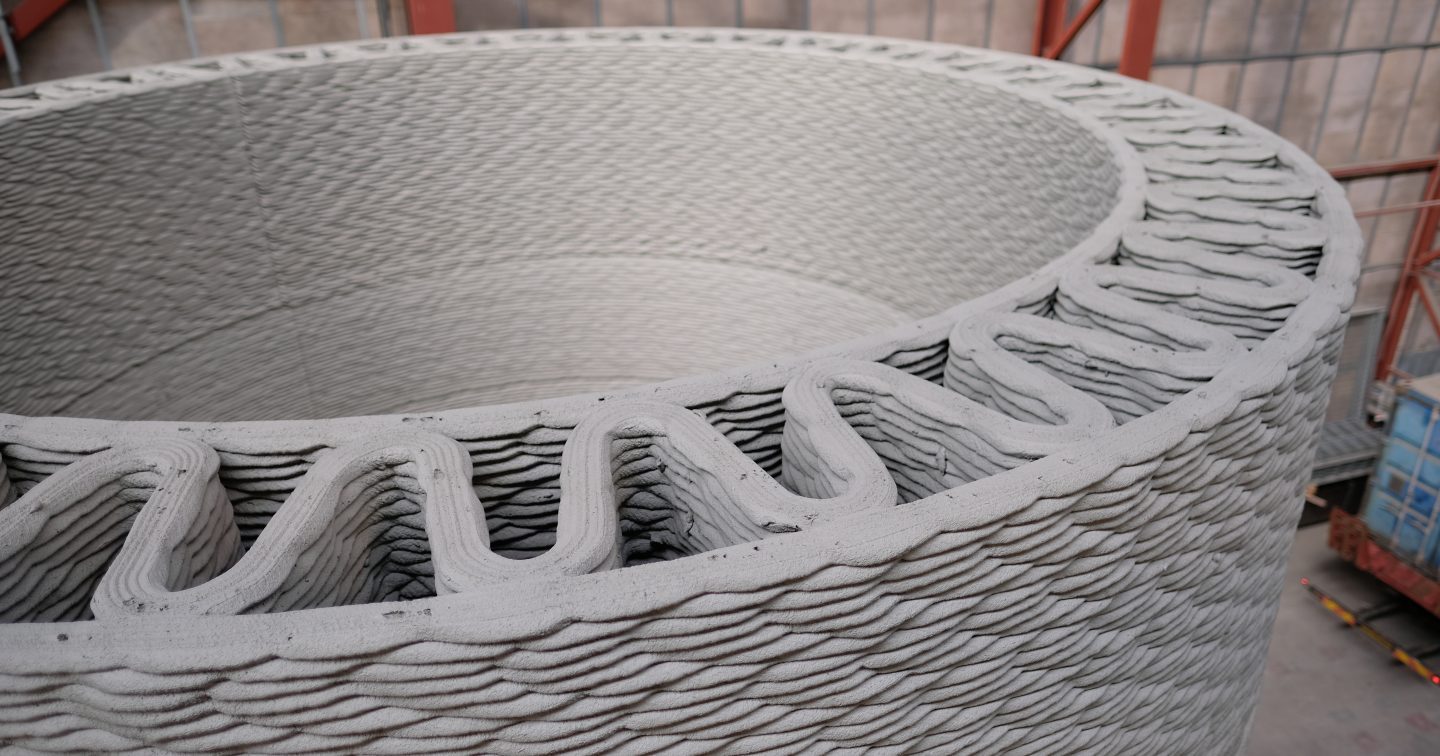 A source: http://comod.com/projects-partners/


You can choose a 3D printer suitable for your purposes in our catalog.
Make the text better
Did you find a typo, inaccuracy or have suggestions for the text? Write to us at sayhello@terraforming-market.com